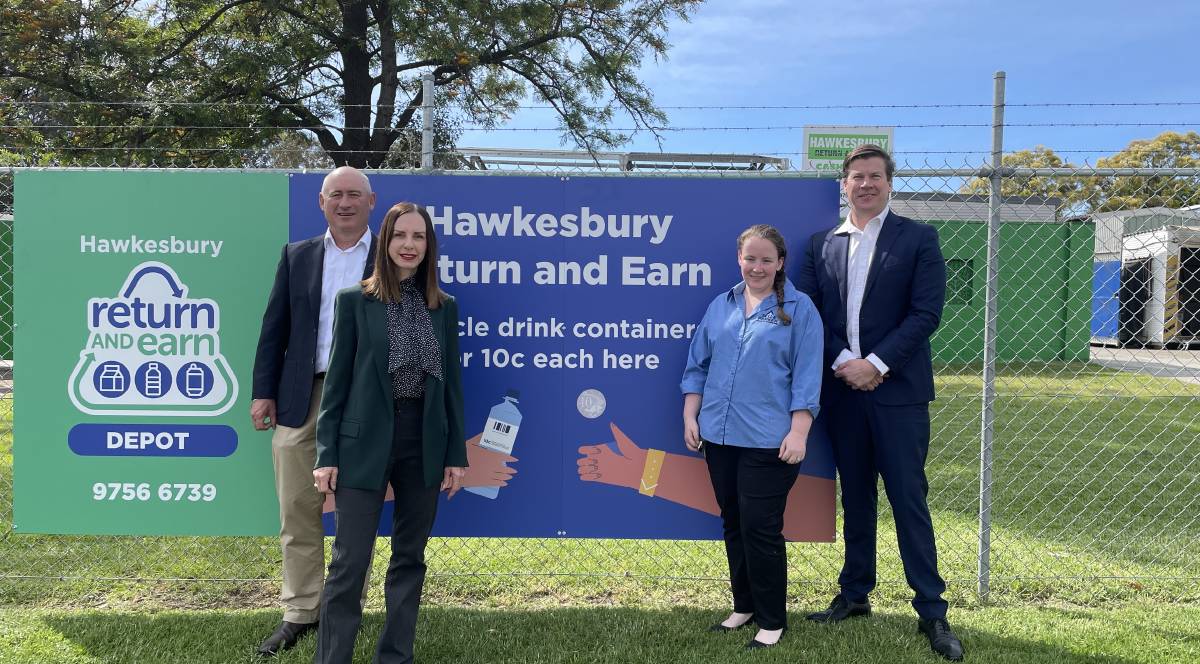 Hawkesbury recyclers are set to receive a boost when a purpose-built, bulk-drop, Return and Earn centre opens in South Windsor – just in time for the festive season.
Hawkesbury MP, Robyn Preston, announced the centre on National Recycling Week, during a tour of the site at 8 Walker Street.
The new depot will be the first automated facility in the Hawkesbury to accept both small returns and bulk-dropped bottles and cans. There will be two automated machines on-site that will sort the containers and provide refunds.
The new depot is owned and operated by Australian recycling business, Sell and Parker, and CEO Luke Parker said the site was on-track for an early December launch.
"We will take up to 100,000 containers per day, we hope, and we have the capacity to do more," Mr Parker said.
Compressed air will power the sorting and the machines will be powered by roof-top solar panels. They will be able to sort over 500 containers at a time.
It is hoped that the site will attract customers from all over the Hawkesbury including Riverstone, McGraths Hill, Richmond and Windsor. Sell and Parker's closest comparable centre is at Blacktown, and they also operate depots in Prestons, Newcastle and Coffs Harbour.
Mr Parker said the South Windsor location would attract young families that "care about the environment first, and second, they want to get their refund back".
The new facility will employ four full-time staff and around six casual staff.
Hawkesbury MP, Robyn Preston, said the new depot was set to be "a win for the environment and a win for your hip pocket".

"Hawkesbury residents are keen participants in Return and Earn, having returned more than 58 million containers for recycling since the scheme launched in December 2017," Ms Preston said.

"Our residents' participation is helping reduce litter and landfill in our local environment and contributing to a growing circular economy in NSW.

"By using this return point, in combination with your household recycling, we can all do our bit to reduce litter and landfill, and contribute to a more sustainable future."
The new facility complements the existing nine return points in the Hawkesbury.
For more information on Return and Earn, including which containers you can return, visit www.returnandearn.org.au